Community & Family Services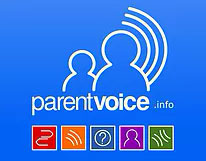 Parent voice is a specialist information and participation service for all parents and carers of children with disabilities and/or additional needs in Hampshire. The aim of Parent Voice is to provide families with the right information at the right time, according to need, and to enable families to have their say about local services. This includes helping parents and carers to influence the way existing services are developed and to identify where services are needed but do not currently exist. For further information CLICK HERE.
The Rose Road play schemes run throughout the year during the school holidays and Saturdays with a wide range of free flow play, structured activities and trips. At the Rose Road Association we believe every child matters and has the right to play in a safe and caring environment.
Child and Adolescent Mental Health Services (CAMHS) are an NHS service, that aims to help young people up to the age of 18 who are finding it hard to manage their emotional, psychological and mental health. CAMHS have community teams of staff across the Hampshire area who are able to support young people and families if needed, the website details events and clinics near you.