The development and expansion of the use of ICT, and particularly of the internet, has transformed learning in schools in recent years. Children and young people need to develop high level ICT skills, not only to maximise their potential use as a learning tool, but also to prepare themselves as life long learners and for future employment.
The Internet has become an integral part of children's lives, enabling them to undertake research for school projects, talk to their friends and access information from around the world. Increasing provision of the Internet in and out of schools brings with it the need to ensure that learners are safe. Internet development is constantly evolving into ever more innovative areas with many websites enabling amazing creativity and interaction between peers.
​
Unfortunately though, there are times when Internet use can have a negative effect on children and we take our role in protecting our students and our community from this very seriously. In order to keep Baycroft students safe on the internet, filtering is provided centrally by Hampshire County Council via our HPSN2 line. This is supplemented and enhanced by our own local controls. This means that we can respond rapidly to any additional or particular issues for our students. We can equally give permissions for some particular sites or activities which we do feel are appropriate for students or the curriculum – given the high levels of adult support and supervision here. We are very mindful of the impact of over-filtering. We aim to allow students the opportunity to rehearse safe behaviours within virtual environments, with out support, just as we would within real environments eg the wider community. To enable this approach, we use Link2ICT's 'Policy Central' and additional, professional monitoring service. This provides continual, live monitoring of all activity and material within the school network and equipment. The monitoring service reports to our Safeguarding Team, with a graded response and frequency, any incidents of inappropriate use or content, which are then followed up with students.
Throughout the school, staff reinforce the skills, knowledge and good habits required to ensure that your child is well equipped to go into the online world safely, and ready for what they could encounter. This ranges from using social media to watching videos online.
​
During the year, students will be issued with an email account for use in school within a particular aspect of the curriculum eg Computing, Travel and Tourism, World of Work. These are part of our Office 365 administrative system and are only 'live' for the period in which they are needed for the particular unit of study. They are therefore subject to the stringent safety monitoring and filtering which would apply to all e-activity within the school and can be accessed by our staff for supervision purposes. We are happy to provide further information about this for any parents or carers who may be concerned.
The following may help you at home with responding to any issues your child might experience online:​
You can visit the CEOP button below to report incidents.
If at any point you have any concerns about your child's safety on line please talk with your child's class teacher or any member of the school Safeguarding Team. You can also report it to CEOP (a police led online crime and safety service) using this button.
CEOP always recommend the following;
If you need urgent help, i.e, your child is in immediate danger such as meeting a stranger they have met online, then call 999.
Don't delete any emails, images or conversations related to this report
Don't contact the suspect yourself. Let us (CEOP) do the detective work
Most sites will have their own report buttons too or facility to block people and pages that cause you concern.
Helpful links:
If you have a question or need support and advice about keeping your children safe online, experts from the free O2 & NSPCC helpline are available to help. Call 0808 800500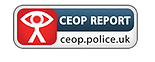 Safe4me – A site set up by Hampshire Police to offer advice and guidance for professionals, Parents/Carers and young people
OCTOBER 2020, THE NEW INCLUSIVE DIGITAL SAFETY (IDS) ADVICE HUB HAS BEEN LAUNCHED…
The hub provides tailored resources and guidance for professionals, parents, and carers to help the children and young people (CYP) most likely to experience online risks to remain safe.
These have been specifically designed to support CYP with special educational needs and/or disability (SEND), those currently or previously in care, and children and young people in minority groups, in particular LGBTQ+.
On the advice hub, which can be found [www.internetmatters.org/inclusive-digital-safety]here, you will find:
An online forum for professionals to seek peer support and share experiences and best practice.
Resources for parents and carers to support CYP whilst browsing, socialising and gaming online.
A guide for supporting CYP with SEND who have shared sexual images online with has been specially adapted for children with special needs
An Index of Online Harms for professionals providing tailored guidance with specific references to experiences of children in vulnerable groups.
A research hub that contains the most recent insights into the digital lives of children with additional needs.
We will be using this in school but hope that you might find this useful to become familiar with yourselves.
A reminder that Lee Haywood of
www.onlinesafetyuk.com
is also working with all of our classes at the moment to give a boost to e-safety and awareness. He will be leading sessions on Friday afternoons, working through all the tutor groups. Lee has planned with our staff team to ensure the materials and delivery are tailored to the needs of our students. His parent and carer workshops are excellent and are all free of charge. We do send details of these out regularly.
You can always contact us for help and advice with any concerns.
There are also a wealth of useful resources here
and here
SAFETY IN OUT OF SCHOOL SETTINGS
Many of our families access community activities, clubs and groups. The government has produced some very helpful guidance which you may find useful in ensuring that these opportunities are safe for your child.