Headteacher's Welcome
I am delighted to welcome you to the Baycroft School website and to invite you, warmly, to step on further into the world of our very special community.
At Baycroft we are determined that all of our students will have outstanding outcomes and succeed. We aim to support them all to do their very best, to enjoy school and to develop important qualities such as respecting, understanding and helping each other.
Baycroft School is a day community special school for around 180 secondary-aged students who experience learning difficulties, physical, sensory and language challenges, and autism. An enthusiastic, experienced and skillful team of staff work with parents, carers and others to ensure that all aspects of the education and opportunities we offer meet the individual needs of our students.
Governors and staff believe that students should enjoy and achieve to their highest potential in their learning, as well as being offered a broad and balanced curriculum; spiritual, moral, social and cultural development is reflected at the heart of the school's work. Our curriculum is focused on the qualities and attributes which the whole community has agreed are key to lifelong success and happiness; creativity, curiosity, independence, resilience and self-regulation. We have chosen to prioritise the STEAM subjects of Science, Technology, Engineering, Arts and Mathematics to reflect our local context, destination industries and the unknown but exciting future world we are preparing our children for. Through these subjects we develop skills of observation, questioning, problem solving, abstract thinking and above all curiosity about the world around us.
We strive to ensure that our students make a positive contribution to society, stay healthy and safe. This is alongside developing the skills and knowledge to embrace and enjoy the rich cultural and environmental heritage of our beautiful and diverse county. Together, we are determined that students will be able to move on to opportunities, beyond their time at school, that provide employability skills and build seamlessly on their achievements here. We are passionate about equality of opportunity for our students and relentlessly pursue the closure of any gaps between the attainment of groups of children and all children nationally.
Our governors and staff have built, as part of their strategic direction, outstanding relationships with our parents, the local community, other education providers, charities and businesses. These partnerships yield great benefits to all of our stakeholders.
We hope you find our website interesting and informative. If you would like any further information please contact our office by telephone (01329) 664151 or by email: [email protected] and we will be only too happy to assist you.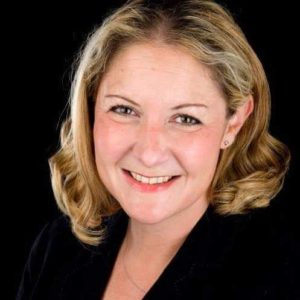 Marijke Miles
Headteacher