Exam Results 2020
Baycroft congratulates the class of 2020 on their outstanding results. Whilst the nation grappled with headlines about speculative grading, the vast majority of these results were achieved on actual work completed, submitted and moderated, using the Gateway GCSE equivalent qualifications, including the Vocational Diploma, equivalent to 4 GCSEs. See further information here:
https://www.gatewayqualifications.org.uk/qualification/gateway-qualifications-level-1-diploma-in-vocational-studies/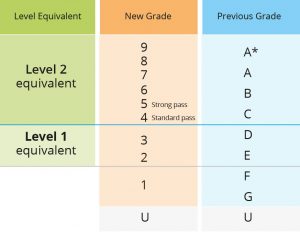 There were 34 Year 11 students in the cohort
4 students (12%) achieved 8.5 GCSEs or equivalents
10 students (29%) achieved 7.5+ GCSEs or equivalents
19 students (56%) achieved 6+ GCSEs or equivalents
28 students (82%) achieved 5+ GCSEs or equivalents
Every student left with at least 5 recognised, external awards or certificates
Every student achieved at least ½ GCSE equivalent
13 students achieved a GCSE Maths grade, 2 of whom at Grade 4
5 students achieved a GCSE English grade
30 students (88%) achieved a GCSE equivalent science qualification; 20 students (59%) achieved equivalent to a full GCSE Science grade; a further 10 students achieved a ½ GCSE (short course) equivalent
At the time of writing, the outcomes of the OCR Digital Employability Awards remain undisclosed. Due to their status as professional qualifications these had to be completed under exam conditions – at the very end of the term for safety – and papers/submissions are therefore still being evaluated by the board. A cohort of 8 students pursued this course.
The following data sets are those which we are required to publish and are obviously intended for mainstream schools; as such they do not fully reflect the progress our pupils make, therefore we have included further information on progress and attainment below. The attainment and progress of our Young People does vary from year to year depending on the Individual Special Educational Needs with which they present. Please consider our cohorts are very small when reading this data. Finally, please use the further information below to see the full achievements of our students. For the Year 2020 the government has announced that it will not publish any school or college level performance data based on tests, assessments or exams for 2020.