In 2023, we are all using the internet more than ever before. This has only been exacerbated by COVID-19.
For young people in particular, increased internet use can present risks and dangers which we at Baycroft seek to mitigate.
The government has provided guidance, which you can access by clicking here, on keeping your children safe online. It lists the various risks and threats your child may encounter on the internet, and what to do if you become aware of this in specific cases.
In addition to the information provided by the government, we have provided a selection of materials below which you may find useful.
General Information and Guidance
This guide produced by CMG and CHANGE offers clear and simple advice to students on keeping themselves safe online.
This handy feature provided by the NSPCC allows you to search for key-terms, such as apps your child may be using, and build a better understanding of how it may (or may not) be affecting your child's safety online.
Parent info is a collaboration between CEOP and Parent Zone, an industry leader in children's e-Safety.
This document from Gooseberry planet outlines the basics of sexting, why children may sext, and what you can about it to best protect your children.
"ThinkUKnow" is run by CEOP and offers age-based online sexual education, advice, and support. There is the ability to report incidents to CEOP on the site.
The Safer Internet Centre is a partnership of 3 leading organisations: Childnet, the Internet Watch Foundation, and SWGfL. They have hotlines for anonymous reporting of child sexual abuse and imagery if you are not comfortable reporting incidents in person, and provide support to professionals working with children experiencing online safety issues.
Helping educators, parents and carers, to support young people aged 11 and over with Special Educational Needs and Disabilities (SEND). These free, adaptable resources look at the important topics of healthy relationships, digital wellbeing and online pornography.
Vodafone – 'We want everyone to get the most out of tech and enjoy happy and safe digital lives. With regularly updated articles and expert advice, here you'll find plenty of resources and support – helping you make the right digital choices for your family.'
Information about TikTok
Parents' Ultimate Guide to TikTok (Commonsense Media)
https://www.commonsensemedia.org/articles/parents-ultimate-guide-to-tiktok
TikTok app safety – What parents need to know (Internet Matters)
https://www.internetmatters.org/hub/esafety-news/tik-tok-app-safety-what-parents-need-to-know/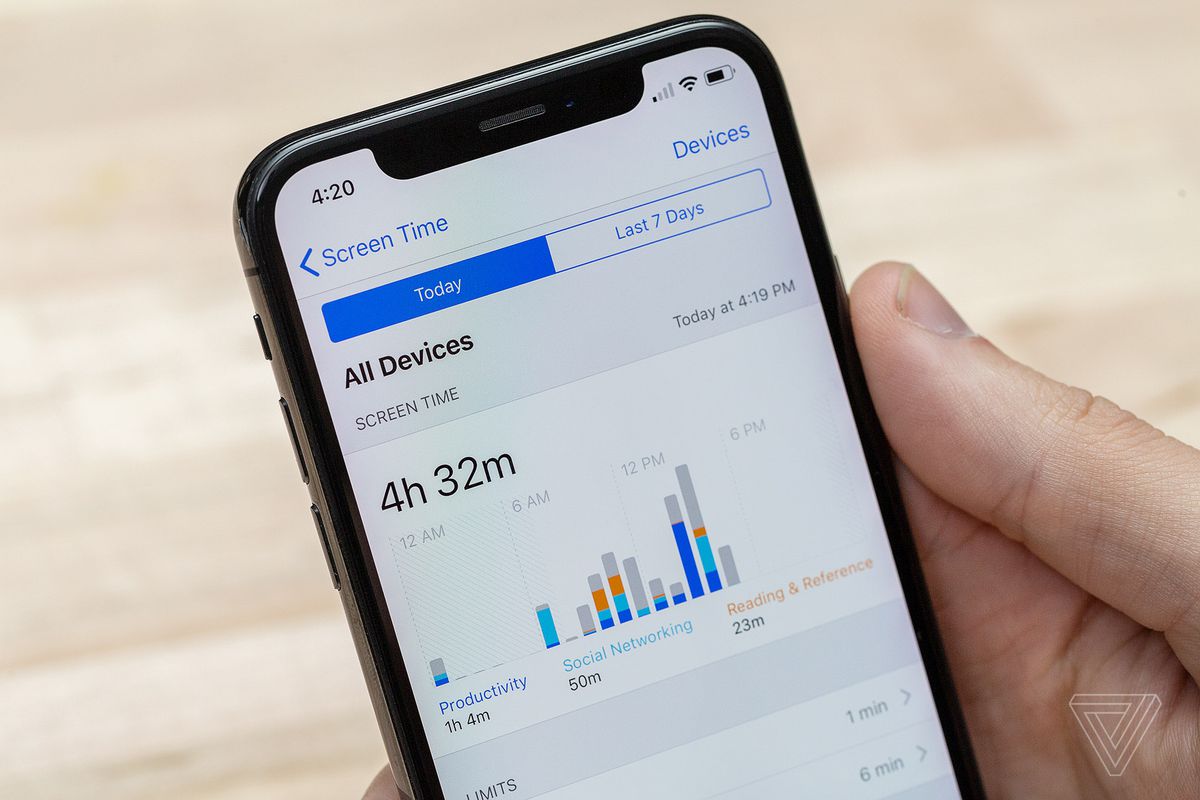 Screen Time
Screen time simply refers to the amount of time you are spending in any given day looking at a screen. Research has previously shown that excessive screen time can have negative effects on sleep, mental health, and social interactions. On the flip side though, using devices with screens in a healthy way can be argued to have a positive effect on mental health, so finding a healthy balance is key.
The Royal College of Paediatrics and Child Health (RCPCH) has produced this short report on their own findings on screen time, as well as recommendations on what you can do to support your child's usage of screens during the day.
Additionally, this fact sheet provided by our partners at Online Safety UK offers 6 tips that you as a parent or carer can follow to not only limit your child's screen time if necessary, but to help them understand why this may be necessary.
Screen time is a new concept for all of us, including the scientific community. Existing literature mainly covers television-based screen time, and does not consider time spent using mobile devices such as smartphones. Parents looking for additional information and concensus on the benefits and drawbacks of screen time may be interested in this report from the Chief Medical Officer.
Fact Sheets
Social media sites are simply brilliant for allowing students to connect outside of school, however there will always be a risk factor in using it, no matter how safe we may feel. There are also some key differences between the most popular platforms which present different types and levels of risk. Click on the images below to reveal further information on how to keep yourself and your child safe and secure while using their favourite platforms.
Baycroft works closely with Lee Hayward of OnlinesafetyUK
Their website is a great source of information and help.
Lee can work with our parents and carers in a bespoke way as well as providing wider training and guidance.
The Internet has become an integral part of children's lives, enabling them to undertake research for school projects, talk to their friends and access information from around the world. Increasing provision of the Internet in and out of schools brings with it the need to ensure that learners are safe.
​
Unfortunately though, there are times when Internet use can have a negative effect on children and we take our role in protecting our students and our community from this very seriously. In order to keep Baycroft students safe on the internet, filtering is provided centrally by Hampshire County Council via our HPSN2 line. This is supplemented and enhanced by our own local controls. This means that we can respond rapidly to any additional or particular issues for our students. We can equally give permissions for some particular sites or activities which we do feel are appropriate for students or the curriculum – given the high levels of adult support and supervision here.
We are very mindful of the impact of over-filtering. We aim to allow students the opportunity to rehearse safe behaviours within virtual environments, with out support, just as we would within real environments eg the wider community. To enable this approach, we use Link2ICT's 'Policy Central' and professional monitoring service. This provides continual, live monitoring of all activity and material within the school network and equipment. The monitoring service reports to our Safeguarding Team, with a graded response and frequency, any incidents of inappropriate use or content, which are then followed up with students.
Internet Matters is a non-profit organisation that seeks to equip children and carers with the skills to safely navigate the web. It works in collaboration with some of the U.K.'s biggest broadcasters, telecoms providers, and Facebook. It is regularly updated with great tooltips and information.
Oyoty is an app children can install on their smartphones which uses artificial intelligence (AI) to alert them to potentially dangers activities they are undertaking. There are options for the app be used by the parent in a monitoring capacity, or for the child to act autonomously with the app acting as a guiding hand.
800 children are still abducted in the U.K. every year by non-parents, and Clever Never Goes offers educational resources for children on stranger danger and the importance of never being alone with adults they do not know or trust.
This fact sheet from our partners at Online Safety UK discusses location services options available on smartphones, and how to use these services safely.
Social networking app TikTok is known to occasionally set viral 'challenge' trends. Though these are often harmless, the 'skull breaker' challenge has the potential to cause great harm. This fact sheet from Online Safety UK sheds light on what to lookout for.
The following may help you at home with responding to any issues your child might experience online:​
You can visit the CEOP button below to report incidents.
If at any point you have any concerns about your child's safety on line please talk with your child's class teacher or any member of the school Safeguarding Team. You can also report it to CEOP (a police led online crime and safety service) using this button.
CEOP always recommend the following;
If you need urgent help, i.e, your child is in immediate danger such as meeting a stranger they have met online, then call 999.
Don't delete any emails, images or conversations related to this report
Don't contact the suspect yourself. Let us (CEOP) do the detective work
Most sites will have their own report buttons too or facility to block people and pages that cause you concern.
Helpful links:
If you have a question or need support and advice about keeping your children safe online, experts from the free O2 & NSPCC helpline are available to help. Call 0808 800500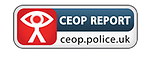 INCLUSIVE DIGITAL SAFETY HUB (IDS)
The hub provides tailored resources and guidance for professionals, parents, and carers to help the children and young people (CYP) most likely to experience online risks to remain safe.
These have been specifically designed to support CYP with special educational needs and/or disability (SEND), those currently or previously in care, and children and young people in minority groups, in particular LGBTQ+.
On the advice hub, which can be found [www.internetmatters.org/inclusive-digital-safety]here, you will find:
An online forum for professionals to seek peer support and share experiences and best practice.
Resources for parents and carers to support CYP whilst browsing, socialising and gaming online.
A guide for supporting CYP with SEND who have shared sexual images online with has been specially adapted for children with special needs
An Index of Online Harms for professionals providing tailored guidance with specific references to experiences of children in vulnerable groups.
A research hub that contains the most recent insights into the digital lives of children with additional needs.
We will be using this in school but hope that you might find this useful to become familiar with yourselves.
A reminder that Lee Haywood of
www.onlinesafetyuk.com
is also working with all of our classes at the moment to give a boost to e-safety and awareness. He will be leading sessions on Friday afternoons, working through all the tutor groups. Lee has planned with our staff team to ensure the materials and delivery are tailored to the needs of our students. His parent and carer workshops are excellent and are all free of charge. We do send details of these out regularly.
You can always contact us for help and advice with any concerns.
There are also a wealth of useful resources here
and here
SAFETY IN OUT OF SCHOOL SETTINGS
Many of our families access community activities, clubs and groups. The government has produced some very helpful guidance which you may find useful in ensuring that these opportunities are safe for your child.