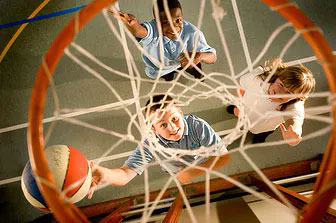 To provide an environment which ensures the physical safety and wellbeing of our young people and where tolerance is an intrinsic part of school life.
To provide equality of opportunity, whereby all young people will access a broad, balanced and relevant curriculum.
To build confidence and self-belief through positive learning experiences, praise and use of reward systems.
To provide a curriculum that maximises opportunities for young people to reach their potential, including the attainment of relevant nationally recognised accreditation.
To equip young people with the necessary skills to become valued members of the community and have the confidence to make their own choices about their role within it.
To equip our young people with the necessary skills, social and academic, to be as independent as their potential allows in adult life.
To endeavour to make all learning challenging, relevant and interesting and continually involve the young people in the planning and review of their progress throughout their school career.
To maximise communication with local schools and colleges providing a mutually beneficial and valued resource for both pupils and colleagues.
To plan a smooth transition at each phase of education, ensuring individual needs are always considered.
To establish a collaborative relationship with fellow professionals in order to enhance the provision for young people within the school.
To establish an open door approach and maintain a partnership with parents ensuring that they have access to accurate and up-to-date knowledge of how their young person is progressing in all aspects of school life.
To encourage a spiritual and moral ethos within the school leading our young people to develop care and consideration for themselves, others and the environment.
To acknowledge the uniqueness of each individual young person and both listen to and value their contributions.
The DfE recently reinforced the need to 'create and enforce a clear and rigorous expectation on all schools to promote the fundamental British values of democracy, the rule of law, individual liberty and mutual respect and tolerance of those with different faiths and beliefs.' At Baycroft School we promote these values through a broad and balanced curriculum and through a wide range of extra-curricular or enrichment activities which, we believe, support the development of the 'whole child'.