Community & Family Services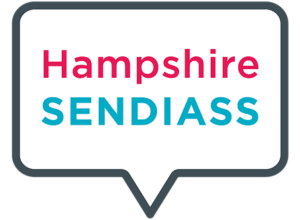 Social Work students from local universities can undertake a placement at Baycroft and work within the Pastoral Service. They work closely with families and tutor team to enable students to access school, mentoring, one to one support and joint working with a variety of professionals.
They are supervised by Richard Broadhurst (Assistant Head and Designated Safeguarding Lead). Their placement in Baycroft is for either 70 or 100 days. This increases the capacity of RISE, our Pastoral Support Team. Social Work students are learning about how to work with children and families and are not working for Children Services Department (Social Services).
This video shows what it is like to be a Social work student in Baycroft
Core Assets Children's Services have been commissioned to provide an impartial Special Educational Needs and Disability Information, Advice and Support Service (SENDIASS) in Hampshire.
This one service encompasses both Support4SEND (previously provided by Hampshire County Council), and Parent Voice (operated by The Rose Road Association). In response to feedback from families, the service will provide a single point of contact for children and young people with special educational needs and/or disability (SEND) and their parents and carers.
The Rose Road play schemes run throughout the year during the school holidays and Saturdays with a wide range of free flow play, structured activities and trips. At the Rose Road Association we believe every child matters and has the right to play in a safe and caring environment.
Child and Adolescent Mental Health Services (CAMHS) are an NHS service, that aims to help young people up to the age of 18 who are finding it hard to manage their emotional, psychological and mental health. CAMHS have community teams of staff across the Hampshire area who are able to support young people and families if needed, the website details events and clinics near you.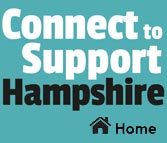 Information for adults to stay independent, well and connected to your community
Southern Health NHS Foundation Trust 'all age' 24/7 Mental Health Triage Service
This service is available for all children and adults that live in Hampshire, Southampton, Portsmouth and the Isle of Wight. The specialist mental health triage team are a group of mental health professionals who help and support people's mental health when they need it. The team are available 24 hours a day, 7 days a week and can be accessed by either calling 111 or using the online 111 service www.111.nhs.uk. More information about the team and the work that they do is included from the site southernhealth.nhs.uk/help-crisis